Client Support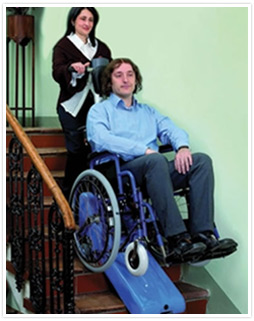 Whether you are a wheelchair lift contractor, builder, architect or homeowner, DAY Elevator & Lift offers you the best client support you can expect. At DAY, our primary focus is on achieving customer satisfaction; for this we ensure safe and flawless performance of the wheelchair lifts we supply. Our trained technicians offer ongoing support so that the products you buy from us perform faultlessly and efficiently.
Professional Support Solutions
DAY offers you professional support solutions that can be tailored to meet your individual needs. With us you can enjoy:
Prompt on-site service
Services of highly skilled technicians
Dedicated, continuing support
Flawless installation and upgrade
Quality maintenance and repair services
Periodic check ups to assess the performance of your wheelchair lift
Personalized Solutions to Meet Your Unique Needs
As a leading wheelchair lift company in the US, DAY Elevator & Lift maintains an extensive range of quality wheelchair lifts from reputable manufacturers in the industry, including ThyssenKrupp Access, Savaria Concord and Adaptive Engineering. Our wheelchair stair lifts are designed to suit your every need, fancy and budget. Considering your unique demands, we make available distinct models of vertical, inclined and portable wheelchair lifts at our wheelchair lift company. All these products are free from manufacturing defects and are highly durable.

We serve the Tri-State area of New York, New Jersey and Connecticut. When you need the versatility and convenience of a wheelchair lift at your residential or commercial settings, please feel free to approach us any time. You can write to us at sales@dayelevator.com, or give us a call at 1-800-758-5438, for further information.