Wheelchair Lift Contractors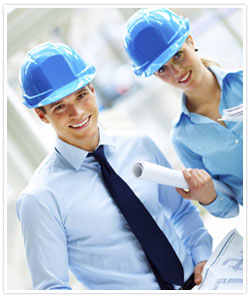 Reliable Wheelchair Lift Contractors
If you're looking for reliable and professional wheelchair lift company, DAY Elevator & Lift is just the company for you. Established in 1992 and with profound experience in the accessibility industry, the DAY experts can find the right commercial and home wheelchair lifts for the architecture and design of your residence or other building. We support clients from different areas – wheelchair lift contractors, architects, builders, and homeowners. You needn't have any worries about installation or maintenance either; we'll take care of it all. Our services are available to customers in the Tri-State area of New York, Connecticut, and New Jersey.

If you have any specific manufacturer or kind of wheelchair lift in mind, let us know. We'll give you a custom solution to suit your:
mobility needs
budget
indoor or outdoor use
At DAY, we offer inclined platform lifts as well as the vertical and portable models. If you're not sure about which manufacturer you want, let us help you make the right selection. We provide wheelchair lifts from leading manufacturers including Savaria, ThyssenKrupp Access, and Adaptive Engineering. We can give you modern wheelchair stair lifts that would work well on your straight or curved staircase. All products available from our wheelchair lift company are guaranteed against manufacturer defects, offer a smooth ride, and are safe. You'll be glad to know that our maintenance technicians are certified and factory trained. As competent wheelchair lift company, we give you the additional benefits of 24 hour on-call service, and periodic check-ups.
Contact Us to Know How We Can Help You
We welcome wheelchair lift contractors to contact us for the assessment of your needs. To know more about what DAY can do for you as wheelchair lift contractors, dial 800-758-5438 (toll-free) or send an email to sales@dayelevator.com.