Inspections
DAY Elevator & Lift's quality inspection services are designed to keep your wheelchair lifts in good working condition. We inspect your wheelchair lifts regularly and ensure that the equipment operates at peak efficiency all the time. Our services are available throughout the Tri-State area of New York, New Jersey and Connecticut.
Rigorous
Wheelchair Lift Inspection
and Quality Assurance

DAY's ultimate goal is to help you ensure that your wheelchair lift is safe and comfortable. Our inspection and maintenance services are available for all kinds of wheelchair lifts. DAY performs rigorous checks on the equipment and pays attention to all the mechanical and safety factors.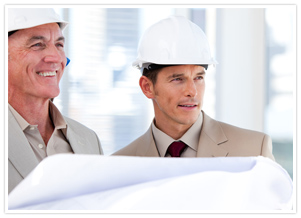 The important checks we carry out cover:
Overall operating condition
Functioning of electrical wiring
Hand rails
Vehicle key lock
Remote controls
All battery cables and connections
Belt condition, operation, safety inter-lock, traction control, operation, and other attached safety features
Service Highlights
Routine inspection and maintenance service extend the life and efficiency of your wheelchair lifts. We provide on-site, periodic checkups upon request. Our quality inspection services are handled by a team of factory trained professionals. The various services offered are:
Onsite inspections
Annual/periodic inspections
Specification development
Maintenance surveys
Violation resurveys
Modernization surveys
Test witnessing
Code evaluations
If your wheelchair lift is making abnormal noises, this is one indication that it's time for an inspection. DAY's efficient service is just a phone call away. Call (800)758-5438 or send an email to sales@dayelevator.com, and help us help you.